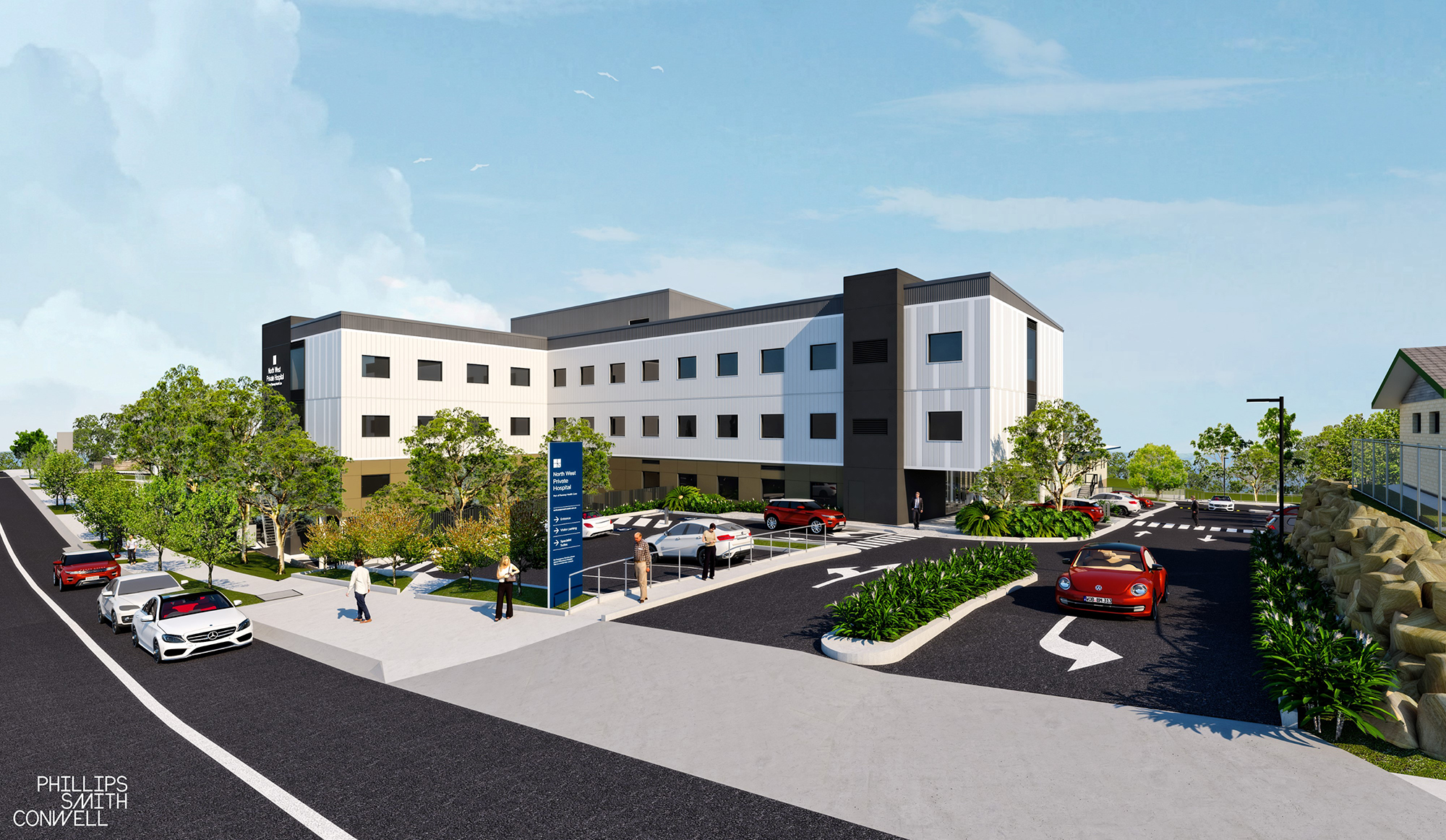 New ward tower at North West Private Hospital handed over
We've been working with Ramsay Health Care to design and deliver the expansion of North West Private Hospital (NWPH) at Everton Park in north Brisbane. Last week the new ward tower was handed over by John Holland Group, making it the second phase to be delivered as part of the expansion. A multi-story car park opened late last year and has provided easier access for patients and visitors to the hospital.
The design of the hospital has focussed on creating a new identity for NWPH, with façade materials selected to reduce the scale of the building while being sympathetic to the local context. Internally, the design presents bright, inviting spaces to enhance the patient experience and assist with wayfinding.
The ward tower, in particular, has given the hospital capacity for increased services to the community and the ability to treat more complex cases by providing:
New patient bedrooms
New early parenting centre
New operating theatres, additional Procedure Room and Dermatology Room
Additional Stage 2 and 3 recovery capacity
New Intensive Care Unit
New rehabilitation unit
Hospital stores and kitchen expansion
Expansion to Central Sterilising Department and Loan Sets
The next phase, including a new specialist consulting suites building, external road works and expansion of their Hospital Medical Records facilities, is due to be complete later this year.
The success of the project has been staging construction while the hospital remained operational, ensuring services to the community had limited impact.