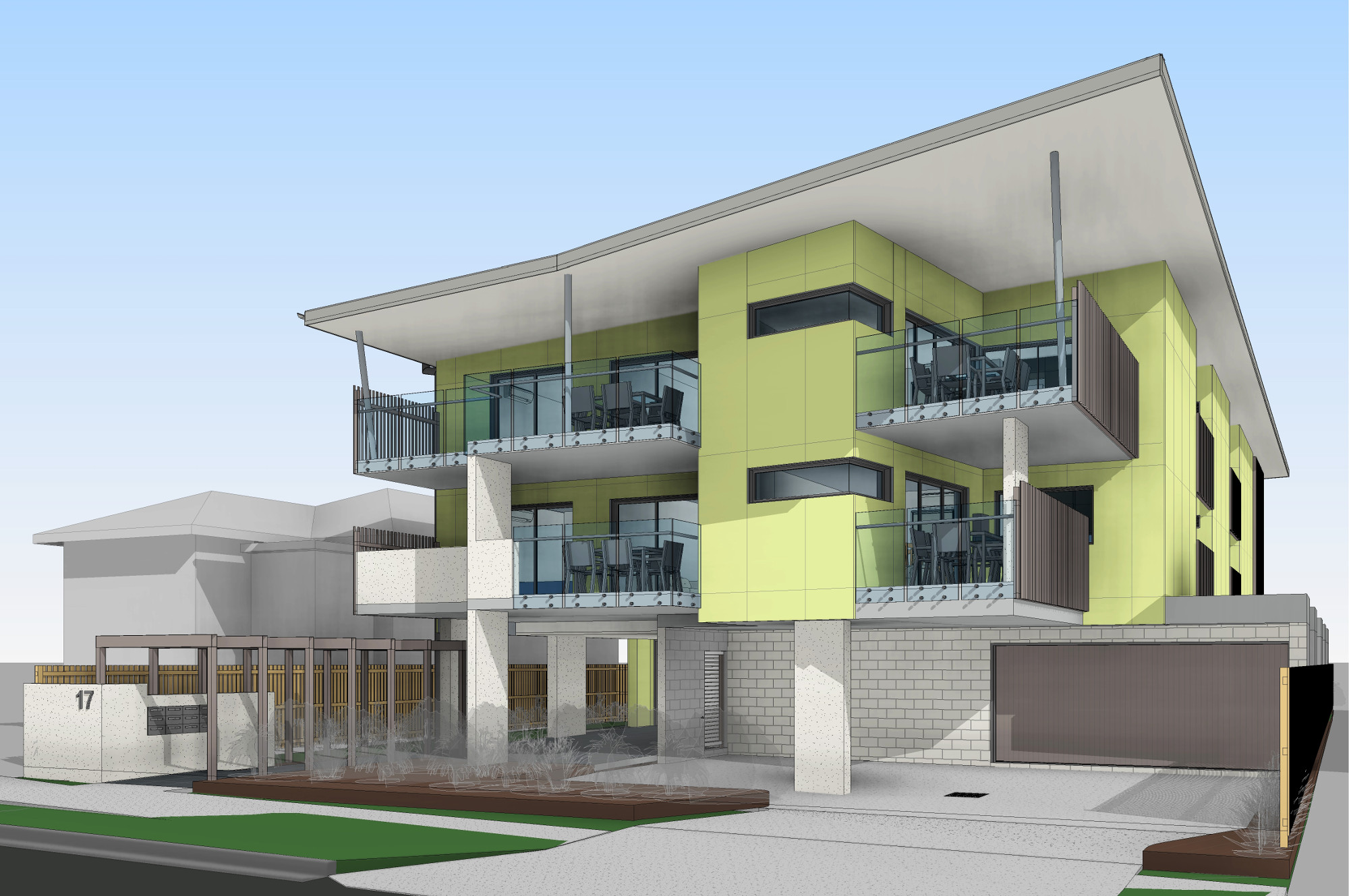 Bride Street Units
Located on Bride Street Wynnum, the proposed Multi-Residential Unit Development is located within walking distance to the water with ocean glimpses from eastern balconies. The three level development consists of nine apartments of various size ranging from 70-80-sqm approx. Apartments typically consist of two bedrooms, living, dining, ensuite and bathroom with outdoor balcony areas. An overhead trellis leads residents and visitors from the footpath to a generous under-croft area through to the main entry foyer with secure car parking and bicycle facilities provided.
With a broad, simple roof plane, punctuated balcony areas and shaded under-croft, the architectural form at street level reads as articulated and contemporary in nature.
The project is presently being tendered with construction completion anticipated in October 2016.