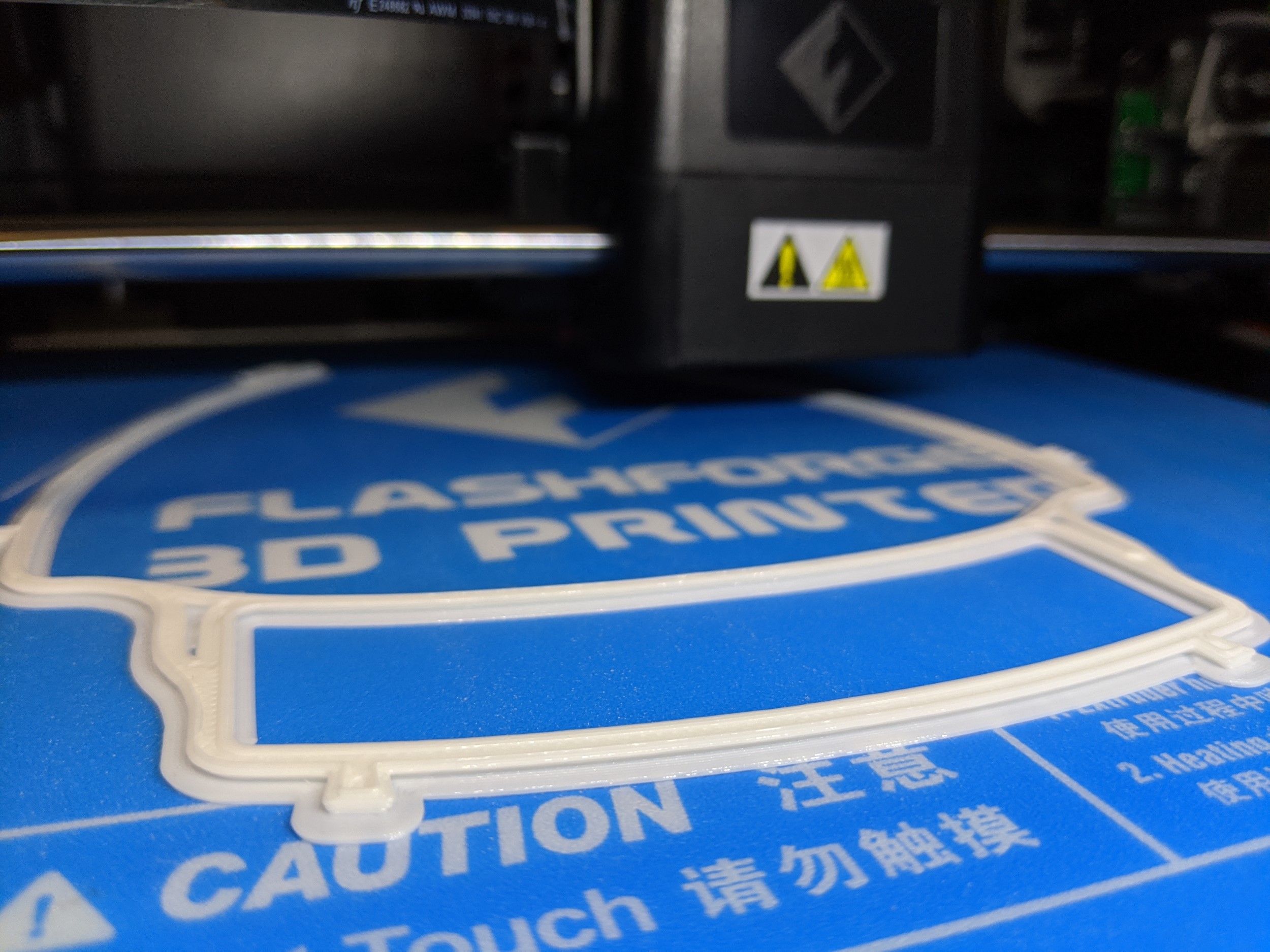 Donating 3D printed head frames to Metro North Herston Biofabrication Institute
Having worked in the health care sector for a number of decades, we wanted to give back to these workers the only way we knew how – through the use of our design and technical skills, and the help of a 3D printer.
While we may not be working from our office, we are making good use of our 3D printer. It has allowed us to create supplies of head frames required for the face shields that many healthcare workers are in great need of during this time.
Through an initiative at the Metro North Herston Biofabrication Institute, and in collaboration with Arc Hardware Incubator, we have been able to access shared designs. This has enabled us to print the head frames at our office to donate back to the Institute, who are distributing across their medical facilities to help protect staff.
The printing process takes approximately 22 hours to create 24 head frames. So far we have been able to donate 87 to boost their supply chain. The Institute has had more than 3000 donations through community sourced methods of design and manufacturing, and we are pleased to have been a part of that.
If you have access to a 3D printer, we strongly encourage you to contact the Institute to see what demand they currently have and how you can get involved. More information is available on the Metro North website