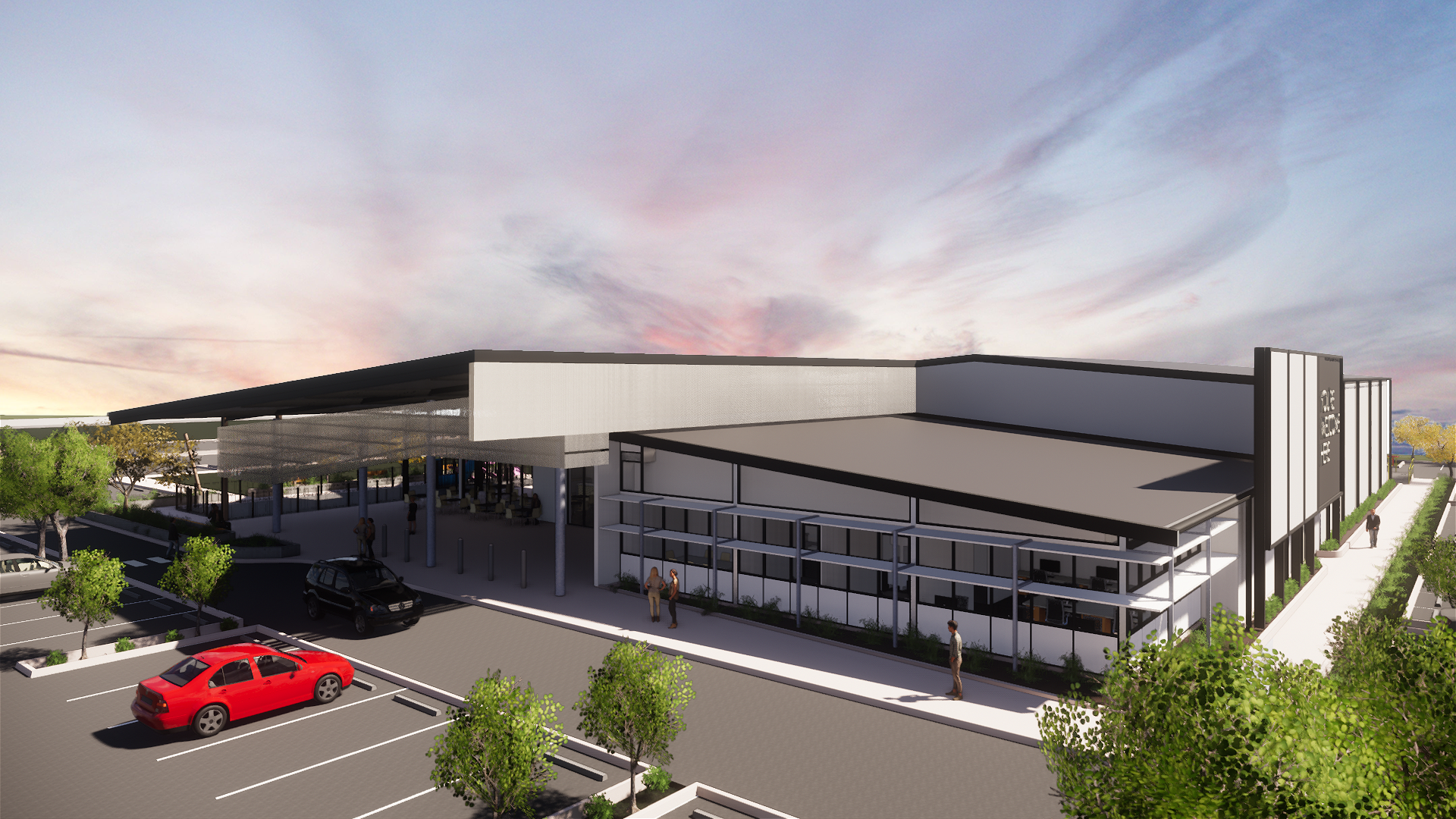 Hope Centre Auditorium – Moreton Campus
Hope Centre International is a dynamic Christian Church organisation whose outreach includes worship centres in Brisbane, Logan, Moreton, Ipswich and Alice Springs.
Engaged by the Church to deliver master planning and architectural services, Phillips Smith Conwell's brief was to design a new worship centre for its Moreton Campus, North of Brisbane.
The architectural program for the new building includes a 660-seat auditorium, a church administrative centre, fully-equipped commercial kitchen, and the Hope-Kids facility with its multi-purpose rooms and covered outdoor play areas.
The architectural language of the new build is expressed through its economy and robustness of both materials and form. The congregation enters the facility through the tall outdoor shaded canopy into the light filled foyer space. Connected to the foyer is the Hope Lounge communal gathering space with its adjoining servery and café. The main auditorium and stage function are shaped to support praise and worship with support areas and lounges for the pastoral team, and the technical rooms and spaces required to optimise the full purpose of the hall. The needs of parents with young children are served by the discrete nursing room, parents' room and associated kitchenette and supports the family orientation of the Church.
Phillips Smith Conwell Architects specialises in the design of community-focused worship places and is honoured to work with church organisations like Hope International in the delivery of projects that enable and celebrate church life.