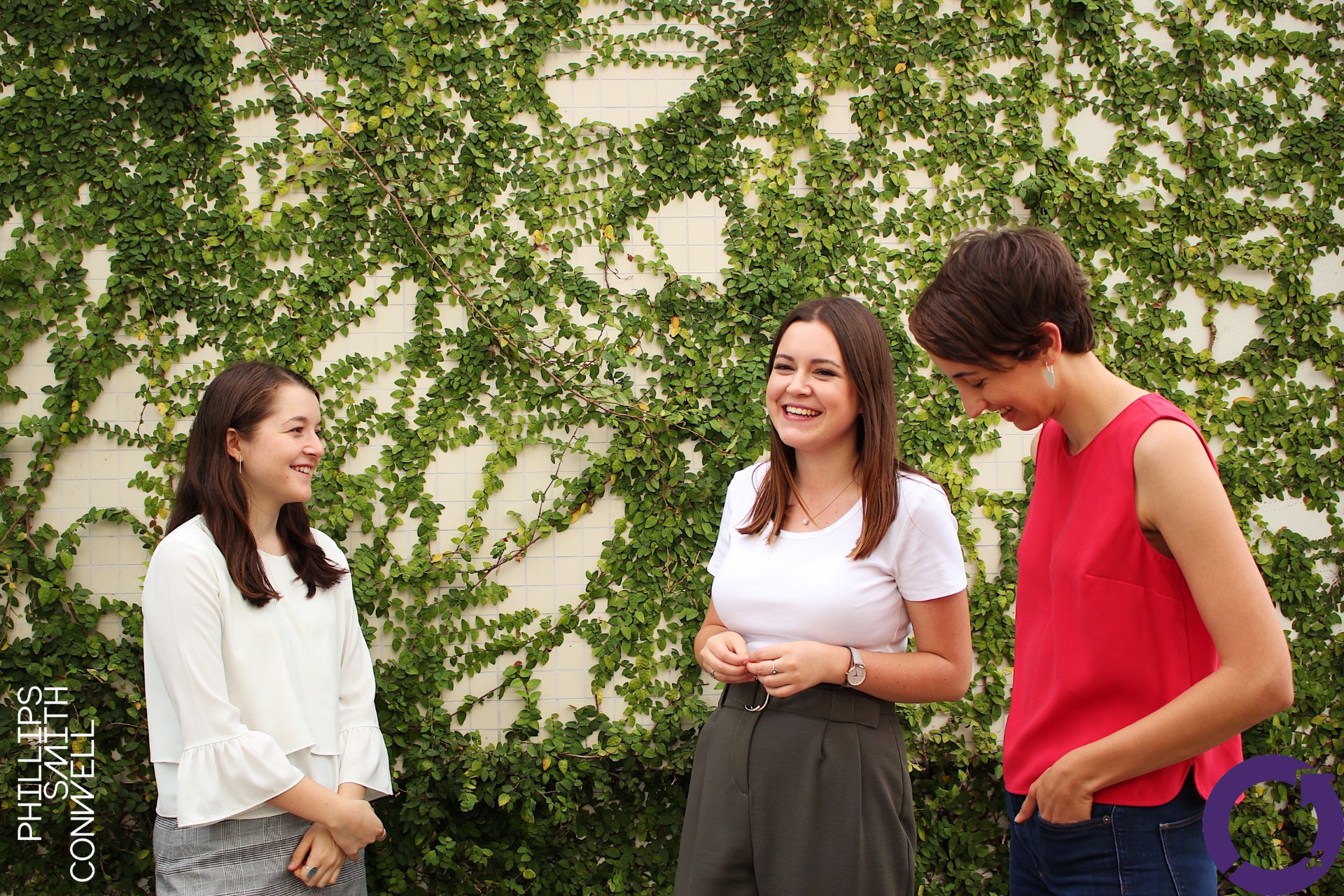 International Women's Day – Students & Graduate
A 2016 census report issued by Parlour, an association aiming to promote gender equity in architecture, indicated that 'the number of women architectural graduates has grown five-fold since the late 1980's'. This, as well as an increased number of registered female architects over the past two decades, is a sign that more young women are excited to pursue a career in architecture.
At PSC, we're proud to have some talented emerging architects on our team – Laura Powe, an architectural graduate currently working towards registration, and architectural students, Alex Green and Sophie Williams.
Alex, Sophie and Laura are the next generation of architects and are really looking forward to what's ahead. Their careers are only just beginning but are choosing to learn and grow at PSC, already working hard on projects and are a really important part of our team.  We asked them to share a little bit about themselves – their personal and professional dreams and passions – and women who inspire them.
Laura:
Which building do you wish you designed?
Queen Elizabeth II Courts of Law, Brisbane
What made you want to pursue architecture?
I was attracted to Architecture as a creative yet practical career with tangible outcomes. I also loved thinking of architecture is part of the universal human experience because everybody uses and inhabits buildings.
Which woman has inspired you the most?
My godmother Odette is a great guide and mentor – I have always admired her positive outlook, independence and tenacity.
What's your favourite monument, natural or man-made?
My favourite monument is a natural one – Mount Barney on the border of Queensland and NSW.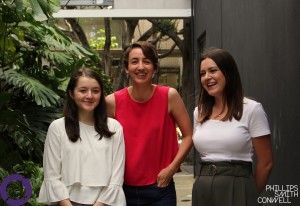 Alex:
What is your favourite travel destination?
I love exploring big old cities, seeing the way the architecture changes from old to new every time you walk around the corner
What made you want to pursue architecture?
I really like the way architecture challenges you to think technically and creatively at the same time
Which woman has inspired you the most?
The ones closest to me: it's inspiring to see how passionate, creative and driven my friends are.

Sophie:
What made you want to pursue architecture?
My passion for helping create environmentally sustainable designs. Our world only has limited resources, yet we have the technology and minds to help create sustainable resources. I think we should harness this ability in order to create environments which will not damage the only planet we have.
Which architect inspires you the most?
Carlo Scarpa. The elegance and beauty of his buildings comes from an instinctive understanding of materials. I'm also very fond of his attention to detail.
What's your favourite monument, natural or man-made?
The Giant's Causeway in Scotland. The fact that nature can create perfect geometrical patterns which cause magical stories of ancient fights between Giants to become fables. When history can only be theorised, humans tend to rationalise through stories.
Which woman has inspired you the most?
I would have to say my mother. She is the type of woman who rarely sits down. She is either out running errands, putting in long hours at work, cooking beautiful meals for the family or showing endless devotion to our two (spoilt) pups. Not to mention the other thousand tasks she seems to accomplish. I'm very proud and envious of her ability to persevere.