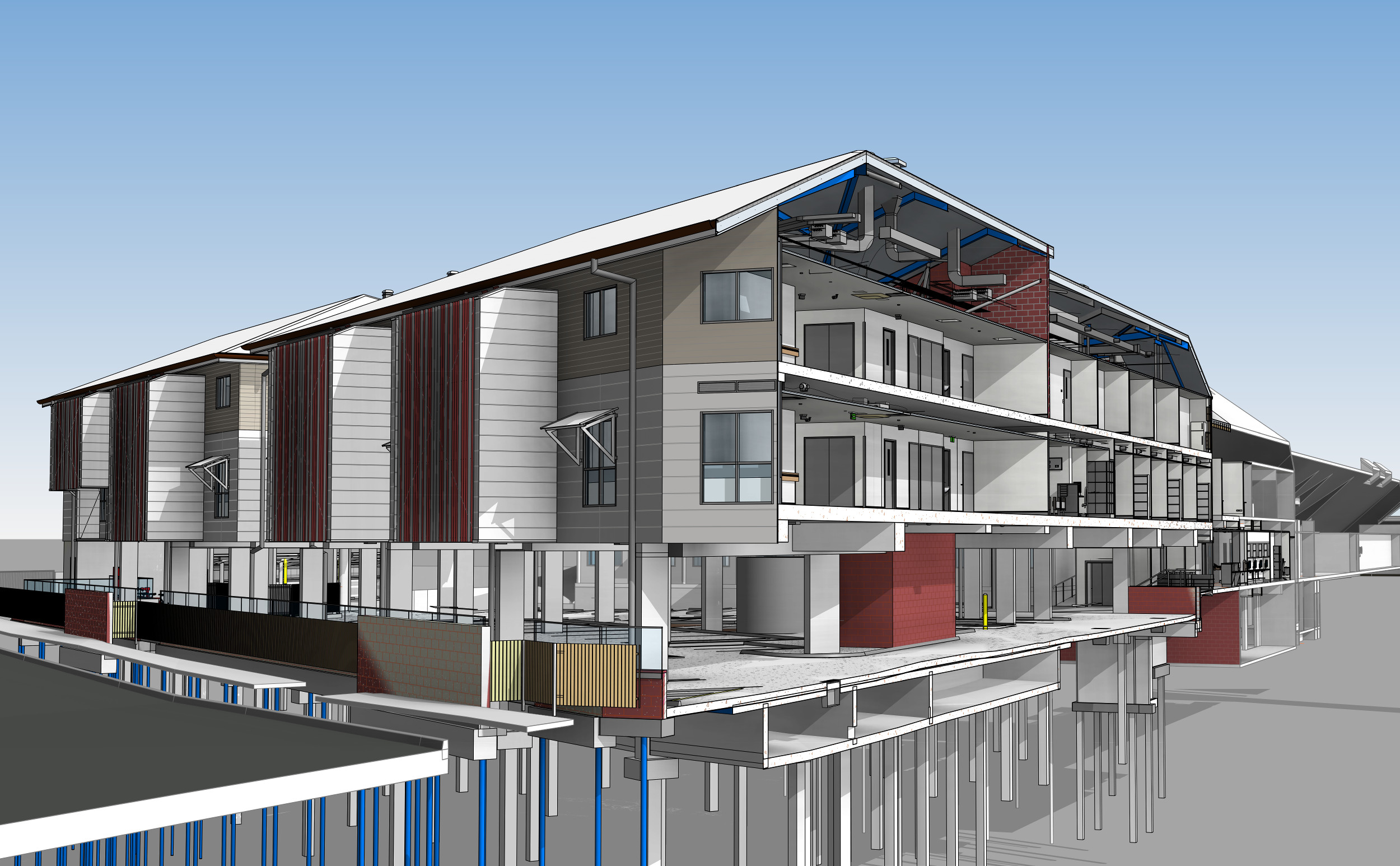 New Farm Clinic
With the commencement of construction late last year, the expansion and refurbishment of Ramsay Health Care's existing mental health facility at New Farm is progressing well to finish later this year.
The project includes 56 new beds as well as the conversion of 12 existing beds to meet Ramsay Health Care's growing health service to the community. The construction by contractor ADCO will include 8 new medical consulting suites as well as additional facilities to support the building expansion. Since commencement on site, the contractor has commented on Phillips Smith Conwell's BIM documentation and service coordination in making it easier to realize the design on site.
Ramsay Health Care are excited about the project and are looking forward to occupy the building later this year.