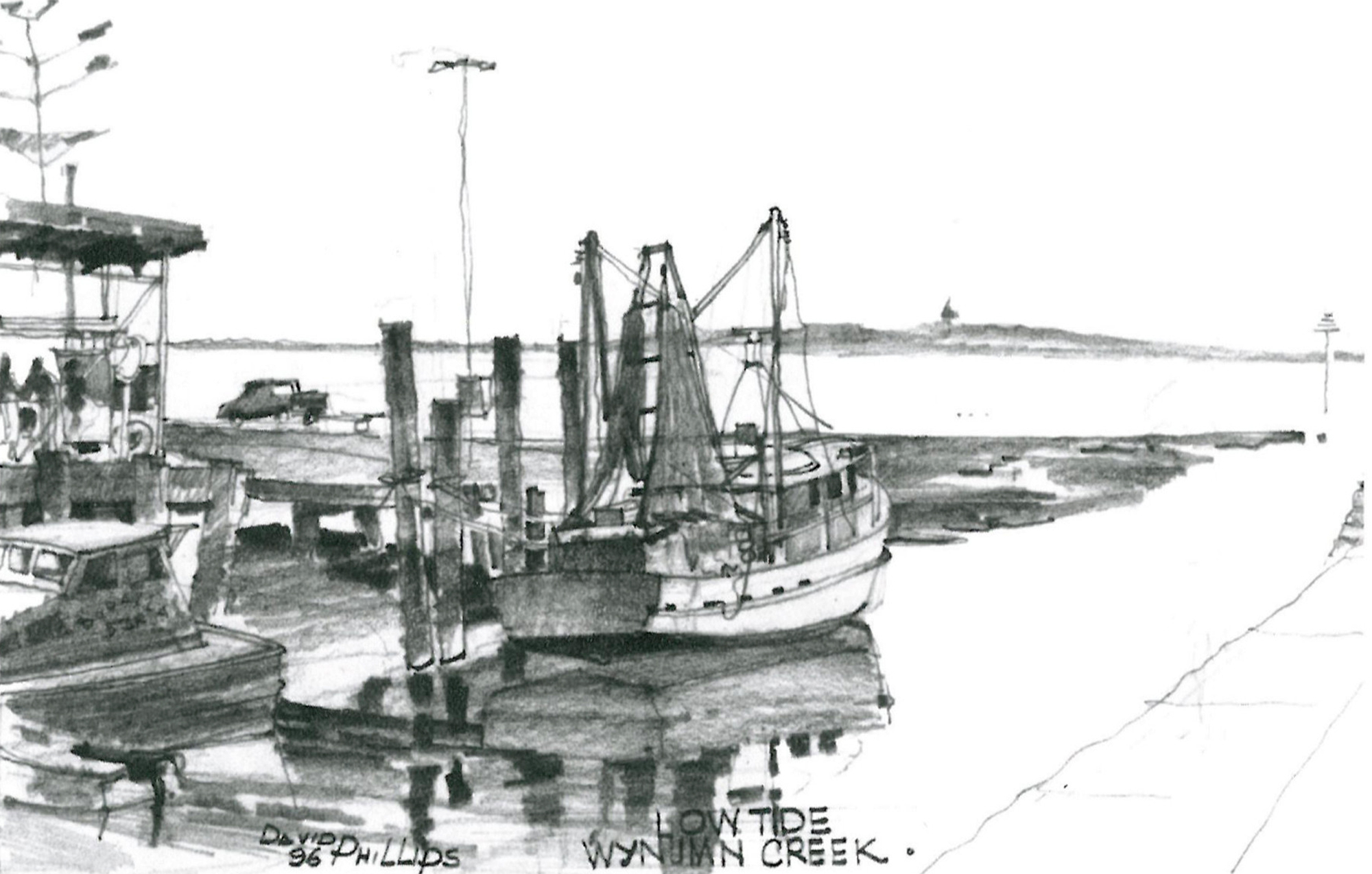 Vale: David Harold Phillips
David Harold Phillips LFRAIA, joined the firm as a student in 1946 when the firm was under the leadership of Thomas Ramsey Hall and Lionel Blythwood Phillips (David's father).
David graduated from the University of Queensland (UQ) in 1951 and continued a distinguished architectural career with the firm through its many forms – TR Hall & LB Phillips; Hall, Phillips & Wilson; Hall Phillips Smith and lastly Phillips Smith Conwell and was a pivotal part of the firm's success from the 60's-80's.
In addition, David contributed to the activities of the Institute of Architects and was elected president of the Queensland Chapter for a term of office from 1972 to 1974.
David retired early from architecture to follow his passions of art and travel and an example of his many works is pictured.  His description of 'Wynnum Creek' follows.
"WYNNUM CREEK" The old Fishboard beside the Creek has changed a bit since I first drew it in the 50's. This sketch shows my enjoyment in such marine subjects as well as heritage buildings.  With St Helena on the horizon and a clear June week day morning in 1996 the way was open for some Moreton Bay "Porridge" to start the day.  1st May 2003
David died peacefully on 14th October, 2015, aged 86 years.