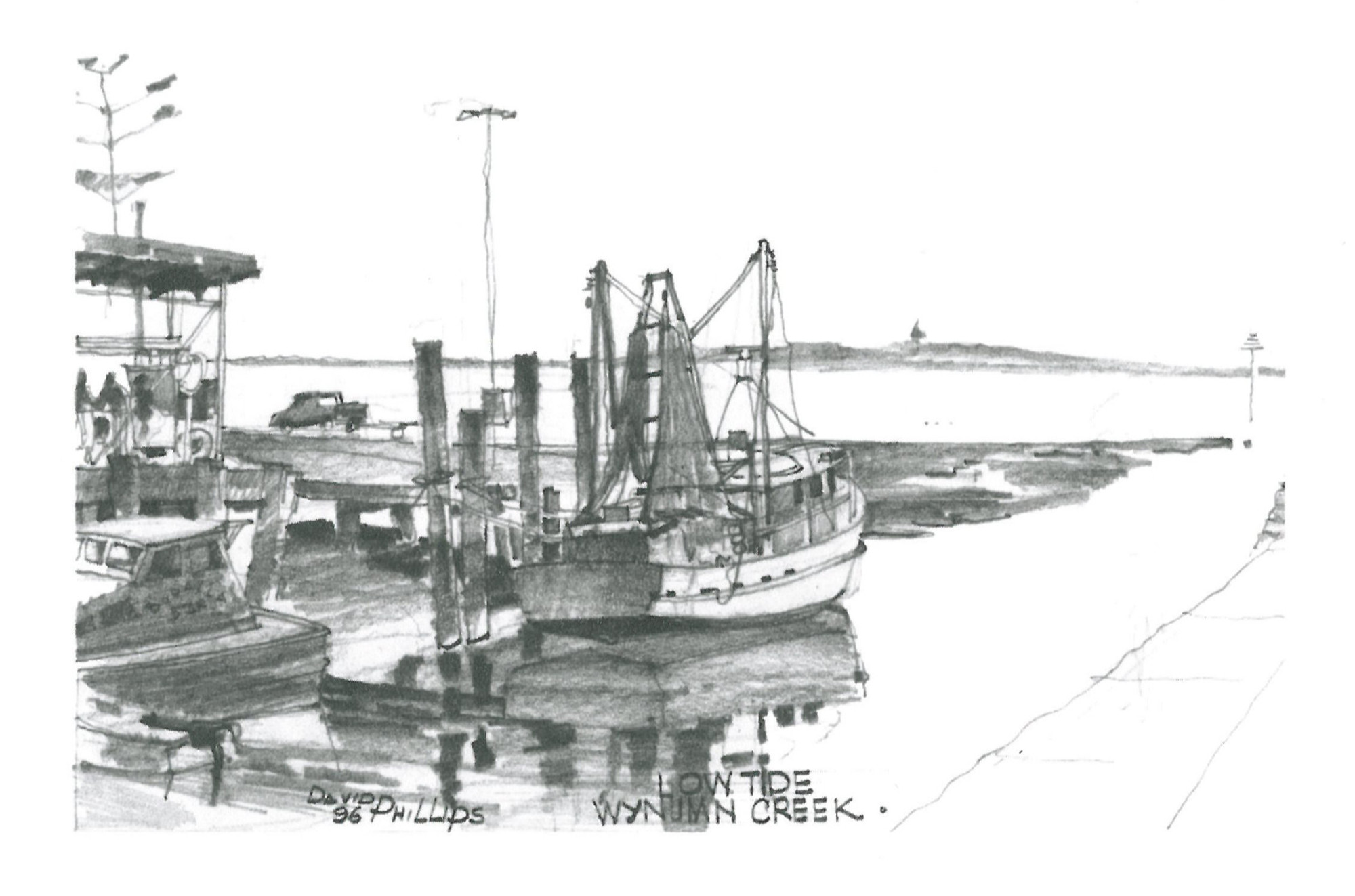 Vale: David Harold Phillips
David Harold Phillips died peacefully on 14th October, 2015. Aged 86 Years Beloved Husband of Patricia, much loved Father of Kirsten and Morgyn, Father-in-law of Gordon, Grandfather of Sophie and Luke, loving Brother to Peter, Bob, Lionel and Jean, Brother-in-law to Mary, Gwen, Pam, Ian, Kerry, Graham and Felix, Uncle to their Families. Now with his beloved Redhead.
Mr Phillips was a pivotal part of Phillips Smith Conwell's success from the 60's-80's.
"WYNUMN CREEK"
The old Fishboard beside the Creek has changed a bit since I first drew it in the 50's. This sketch shows my enjoyment in such marine subjects as well as heritage buildings.
With St Helena on the horizon and a clear June week day morning in 1996 the way was open for some Moreton Bay "Porridge" to start the day.
Many a bibulous week "Down the Bay" have I spent with keen boaties like Graham Hamilton, Peter White, Eric Crooke, Bill Job and assorted piratical stalwarts.
David Phillips (LFRAIA)
1st May 2003