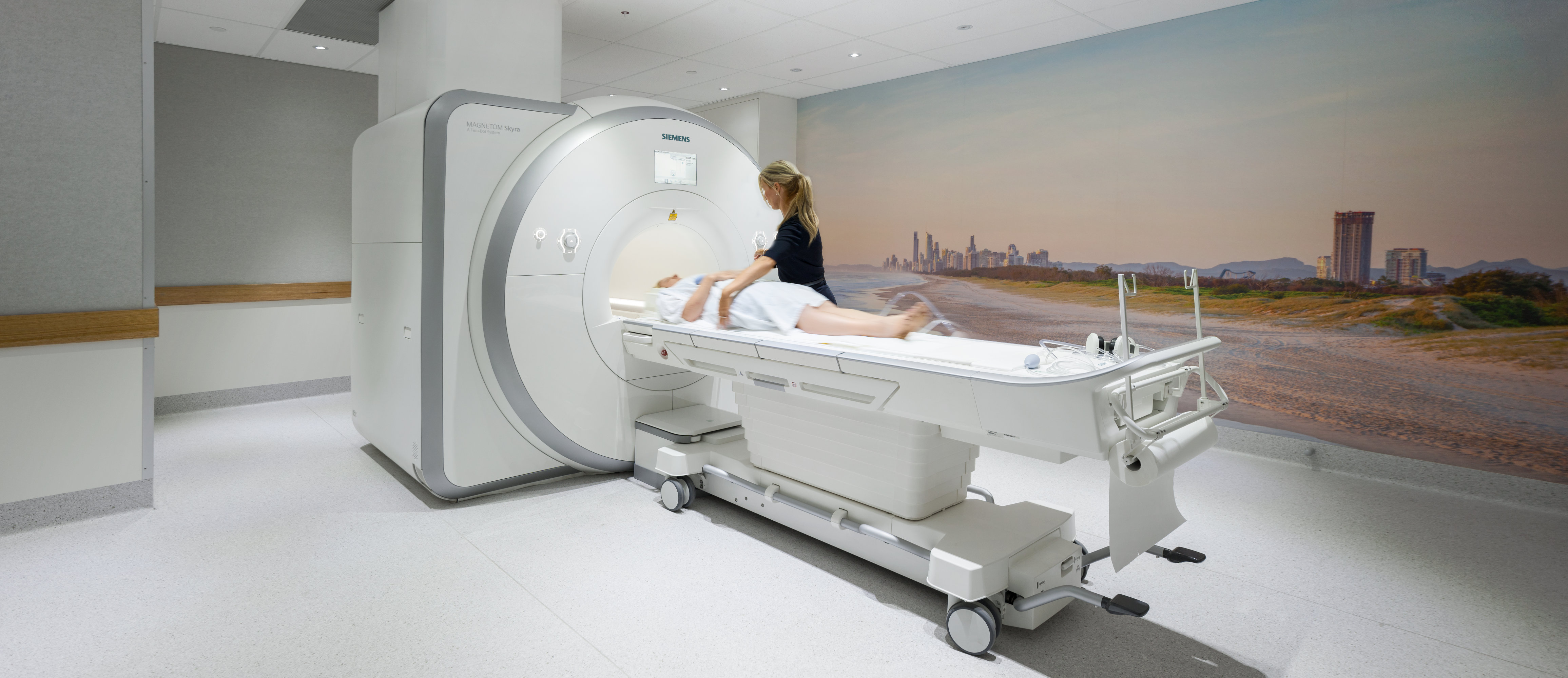 Prioritising seamless integration within imaging facilities
The fitout of an imaging facility is complex. In addition to the typical health planning considerations, radiation safety is a key consideration. Highly technical equipment must be accommodated and calibrated – usually within a functioning hospital environment. We have found that the most successful fitouts have prioritised service planning and allocation of spaces in the early design phases. Good design balances the technical demands with the staff and patient experience, it ensures the reception, diagnostic rooms  and reporting rooms all work seamlessly together – a must for busy facilities that need to efficiently cater well for patients and staff alike.
Many of the imaging fitouts require multiple services within the one facility, such as:
A range of x-ray rooms
Ultrasound facilities
CT and MRI rooms with dedicated control spaces
Facilities for the comfort of staff and patients
Administration and reporting areas
Whether the facility is located in a standalone site or positioned within a hospital environment, each imaging project requires materials and finishes that complement its location. In a hospital environment, it is important that the tenant's branding is evident whilst also complimenting the hospital's overall design. Standalone sites, however, allow greater flexibility in the design and layout specific to the imaging brand.
With a range of priorities to consider in the design and planning stage, it can quickly become technically complex. In our experience, taking the time to understand and analyse the complexities is what delivers coordinated and innovative solutions. The result is an imaging facility that seamlessly integrates services in an environment that exceeds all user's expectations.