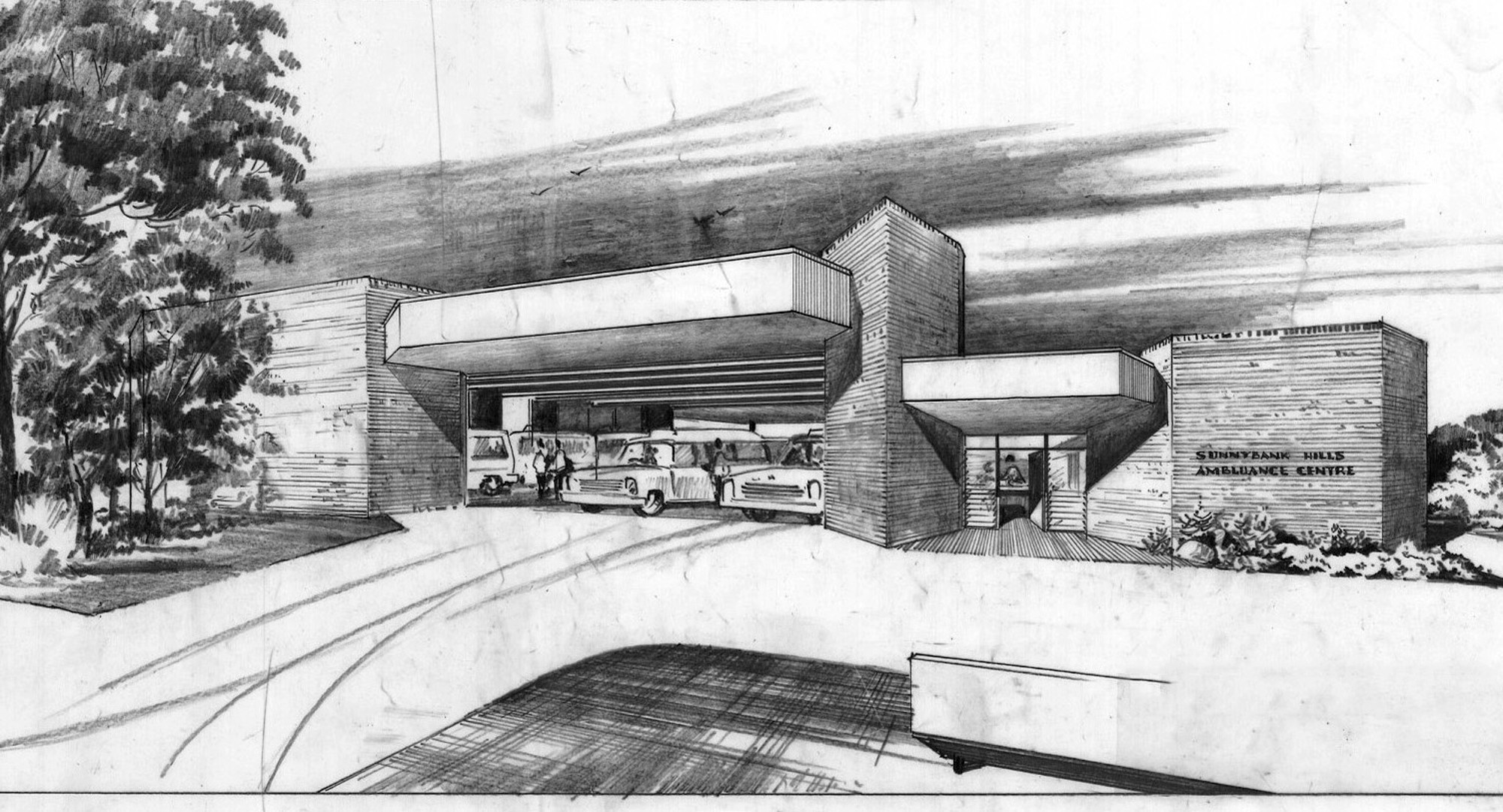 Vale: Raymond Stephens Smith
Following his service in the Royal Australian Air Force, Ray was offered the opportunity to study and he chose the creative field of Architecture. Ray graduated from the University of Queensland (UQ) in 1951 and joined Phillips Smith Conwell in 1953. For the first two years Ray worked for the Department of Works but answered the call to come and work with his friend and fellow University student David Phillips. Ray saw many changes in the 37 years he was with the firm including 4 name changes – TR Hall & Phillips & Wilson; Hall, Phillips & Wilson; Hall, Phillips, Smith and Phillips Smith Conwell. Ray retired as a Director from Phillips Smith Conwell in 1990.
Ray was responsible for the design, documentation and administration of a wide range of building projects located in urban and rural Queensland across a number of sectors but is known for his sub-tropical modernist style. This style is clearly evident in the Spring Hill Ambulance Centre (built in 1974) and in the 2018 National (RAIA) Award winning project for Enduring Architecture, the Townsville Courts of Law, to name two.
Ray was a talented and prolific artist and his works were frequently shown in galleries and always entered in the RNA Exhibition Art competitions.  He was an avid learner and undertook regular international study tours.  A strong family man, Ray actively contributed to many community organisations.
Ray passed away 11 April 2018 aged 92 years – the inspiration of his architectural legacy continues in many of our projects.