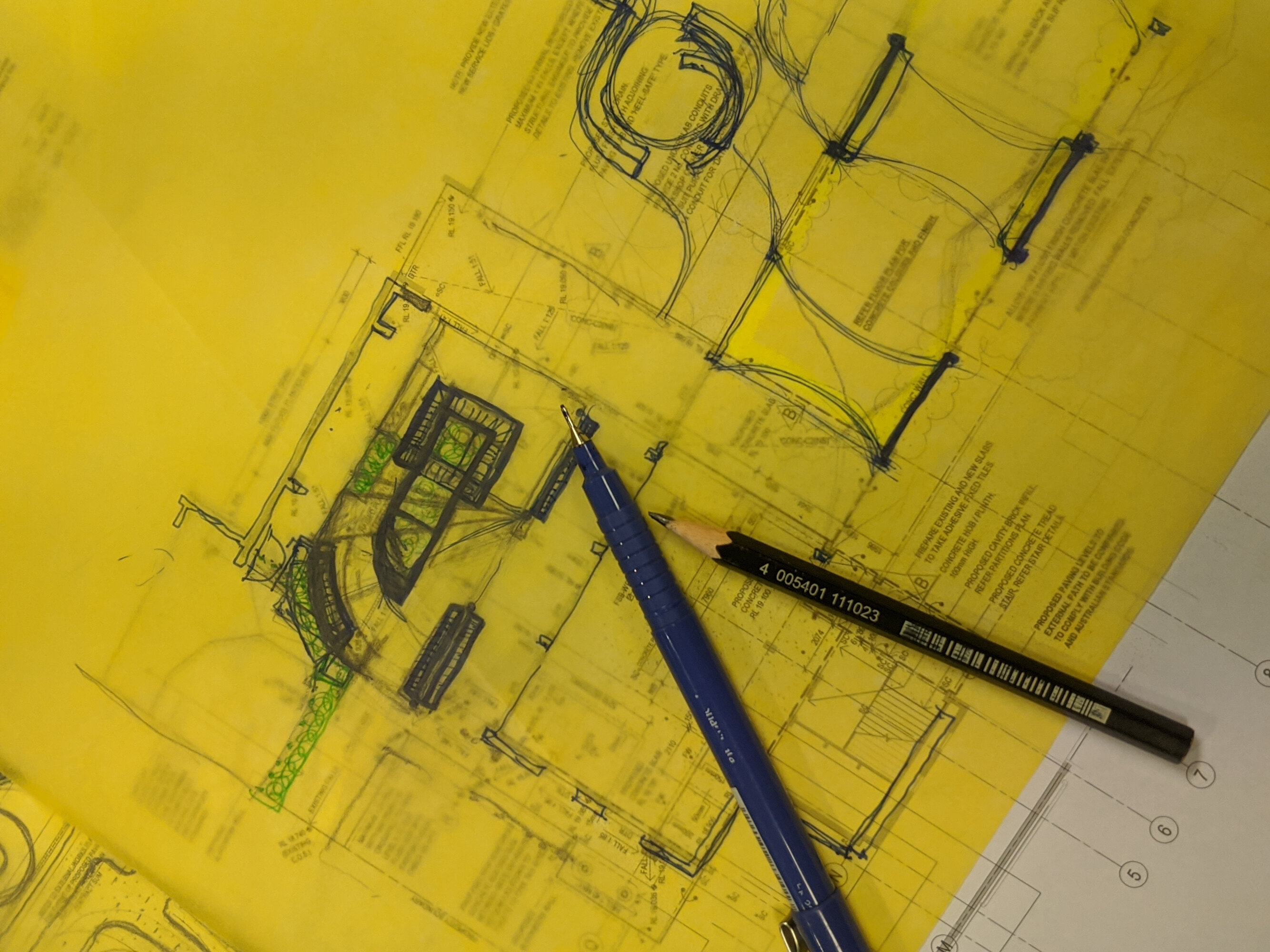 Southern Cross Catholic College commences next stage of their master plan
Southern Cross Catholic College has been working to realise their master plan across the senior (De La Salle) campus in recent years. The next stage of the project focuses on implementing teaching and process strategies to improve student wellbeing on campus. Student wellness has been the main driver for this project and will provide coordinated facilities that support their existing strategies. We spoke with architect, Renae Paulsen, to understand what has been involved with the project.
The secondary campus at Southern Cross Catholic College is undergoing some refurbishments on site. Can you talk us through the works on campus?
There are three main components in this stage of development at the College. They include:
The front building will be repurposed and renovated into a new main reception and student wellness centre. This has been designed to provide a safe, welcoming place for visitors and students.
The existing tuckshop will also be reconfigured based on a self-serve style and an undercover lunch area, created by demolishing old offices which sat adjacent. This will create a student focused area on the ground floor, with immediate access to the recently landscaped quadrangle.
The reconfiguration  of old classroom and offices in part of the main building, into a new staff study and lounge area, will house teaching staff who were displaced from the front building refurbishment.
All first two components are student focused, so they have been purposefully located on the ground floor of buildings to provide clear, easy connections to each other and the surrounding landscape.
Project refurbishments often tackle complexities and constraints that are present when dealing with 50-year-old buildings. Can you talk us through how this impacted the design process?
One of the buildings is 4 stories, so issues such as fire rating, access, egress and staging of construction have all been considered. The single storey building has an irregular shape and a large steel portal frame structure that sits within the middle of the floor plan. Because of this, the design of the fitout was carefully considered and tested to ensure all functions could be accommodated while providing reasonable, clear access throughout.
The College has undergone a number of earlier stages as part of implementing their master plan. Can you describe the areas that have been completed as part of this process?
Science: The senior science labs were reconfigured into four new science labs with one central science preparation room
Amenities: Student and staff amenities were reinstated and refurbished in a central location

Quadrangle and Library Deck:

 A large roofed deck was built to create a new entry to the library and flow to the extensive new hard and soft landscaping of the quadrangle.
Sports: Construction of a new covered sports court building and refurbished amenities. In addition to this was the creation of a new undercover link between the main quadrangle and the new sports building, which was a key part of the master plan.
Multi-Purpose Hall: The refurbishment of their old sports court into a multi-purpose hall with extended stage
Construction commences in August and is due to be complete in the first half of 2021.
RELATED PROJECTS //