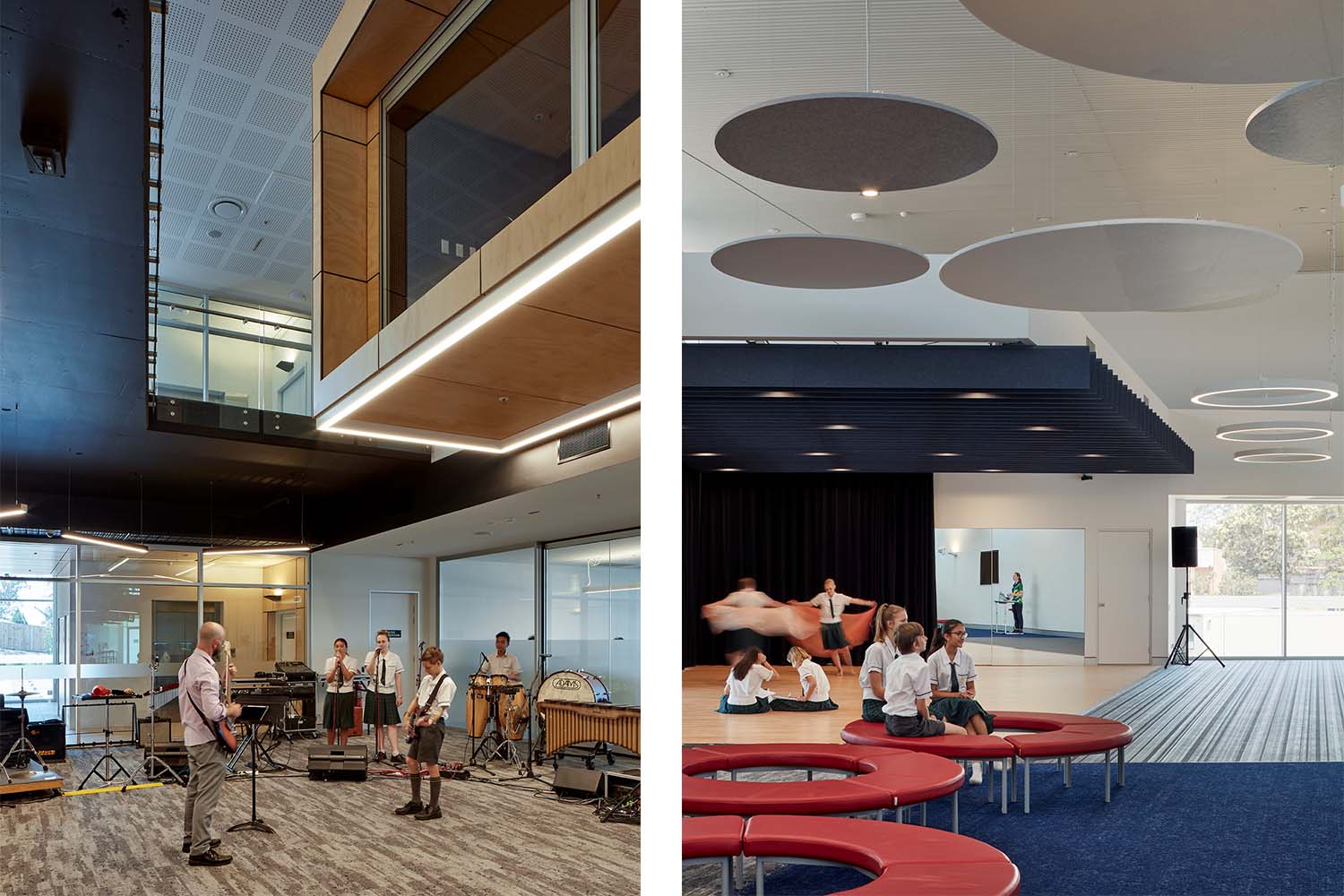 The importance of flexible and collaborative spaces in creative industry buildings
Developing a learning process through performance and feedback is essential in the creative industries. What happens if we remove the idea of having separate performance and practice areas, and instead, open spaces to become only performance spaces?
This was a driving force in the design of the Creative Industries Precinct at Westside Christian College, where we were able to blur the lines between the creative mediums offered – music, dance, drama, film + television – and create a unified experience that gave students ownership of the space to expand their creative expression.
In the creative industries, it is important to develop a safe space that encourages 'messy' making and an openness to celebrate a work in progress. Working directly with the creative industries faculty, the layout and program came together with a high level of input from the teachers who could provide guidance as performers themselves.
The result is a design and layout that emphasises the importance of flexible and collaborative learning across all disciplines – creating a cross sectional experience for students and educators. With no boundaries to limit their space, they have created an atmosphere of performance, learning and collaboration. Instead of open spaces becoming purely for circulation, they've grown into places for discussion and interaction between disciplines. The open and visible spaces promote this and allow students to experience layers of performance – listening, visualising, performing or being part of an audience.
The precinct – delivered over two levels – creates an engine room for learning, practising and refining on the lower level, while the upper level is a more refined performance space. Voids between the levels allow students and visitors to see the creative process in action, with high level technology woven into the building fabric, similar to a university setting.
The main objective for the Creative Industries Precinct was to build on the College's credibility as a creative institution and represent their desire to create a transparent and collaborative school campus – one where a team of disciplines can work together, valuing creativity and collaboration. Creative Industries is one of the most effective areas to teach these skills, and the new building has been able to influence learning and practise positively within the greater campus of the school.